---
A lot of Toda City facility reservation
Publication day: June 1, 2015 update
Various reservations
1.Toda City sanitarium "hot water of Shirata"
It is rest that is available to people living in the suburbs let alone citizen casually and facility for leisure.
Detailed information such as space room information, reservation is this
2.Public facilities reservation system
You can reserve public facilities (11 facilities) in the city including welfare center and child center.
(explanatory note) public facilities reservation system used from June 1, 2015, and started.
Application for confirmation and reservation (public facilities reservation system) of the space situation is this
It is this about summary and user registration method of public facilities reservation system
3.Sports facility reservation guidance
You can reserve various sports facilities including Aya lake, Doman Green Park.
Space information, reservation is this
Usage guidance, important news is this
4.Toda municipal library
At Toda municipal library, we can have possession document be reserved commencing with collection of books search.
When it is used anything other than library guidance, library card number / password of library is necessary.
(please refer to direct library for issuance of ticket / password)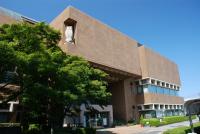 Collection of books search is this
Toda municipal library is this
5.House of Toda City boy nature
We throw open widely in group, family, group as a certain lifelong learning facility in comfortable environment of the Mount Nyukasa foot.