---
Public information Toda City
Publication day: August 13, 2018 update
We publish public relations magazine "public information Toda City" of city with digital book versions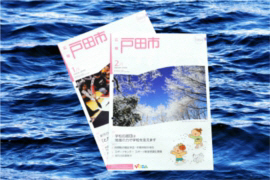 We issue twice (in January, August, December only as for the daily issue) of daily issue and 15th issue every month. Other than news from city, we tell about wide information including topic of town. We distribute to each family through town assembly, residents' association, but are available at each branch office and railroad 3 station, large store, financial institution, post office of city hall.

All energy of the mayor! We wait, and, as for the coverage, the mayor reports on various places in the city and is corner to introduce. We raise the visits.
We raise paid advertisements to place in public information Toda City, Toda City homepage.
One "TODA kid" of contribution corner of TODAY'S TODA of public information Toda City are corners introducing figure of cheerful Toda natives to readers.
In addition, "we raise recruitment of members of circle" is city public facilities, and it is in corner where circle group moving into action gathers members for citizens.
It is application that can read public information Toda City at smartphone and tablet terminal.